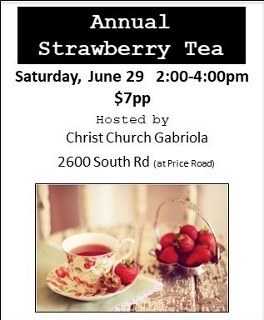 WHEN: Saturday, June 29 2:00-4:00pm
It's that time of year again and we are excited about our upcoming Strawberry Tea.
However, we need your help to make this yet again a successful outreach occasion in our community. It is also a fundraiser for our church
Please volunteer in whatever way you can.
There will be a 'Baked Goods' table and so please start baking in readiness.